Arsenal defeats Leicester at home as they battle to make top 4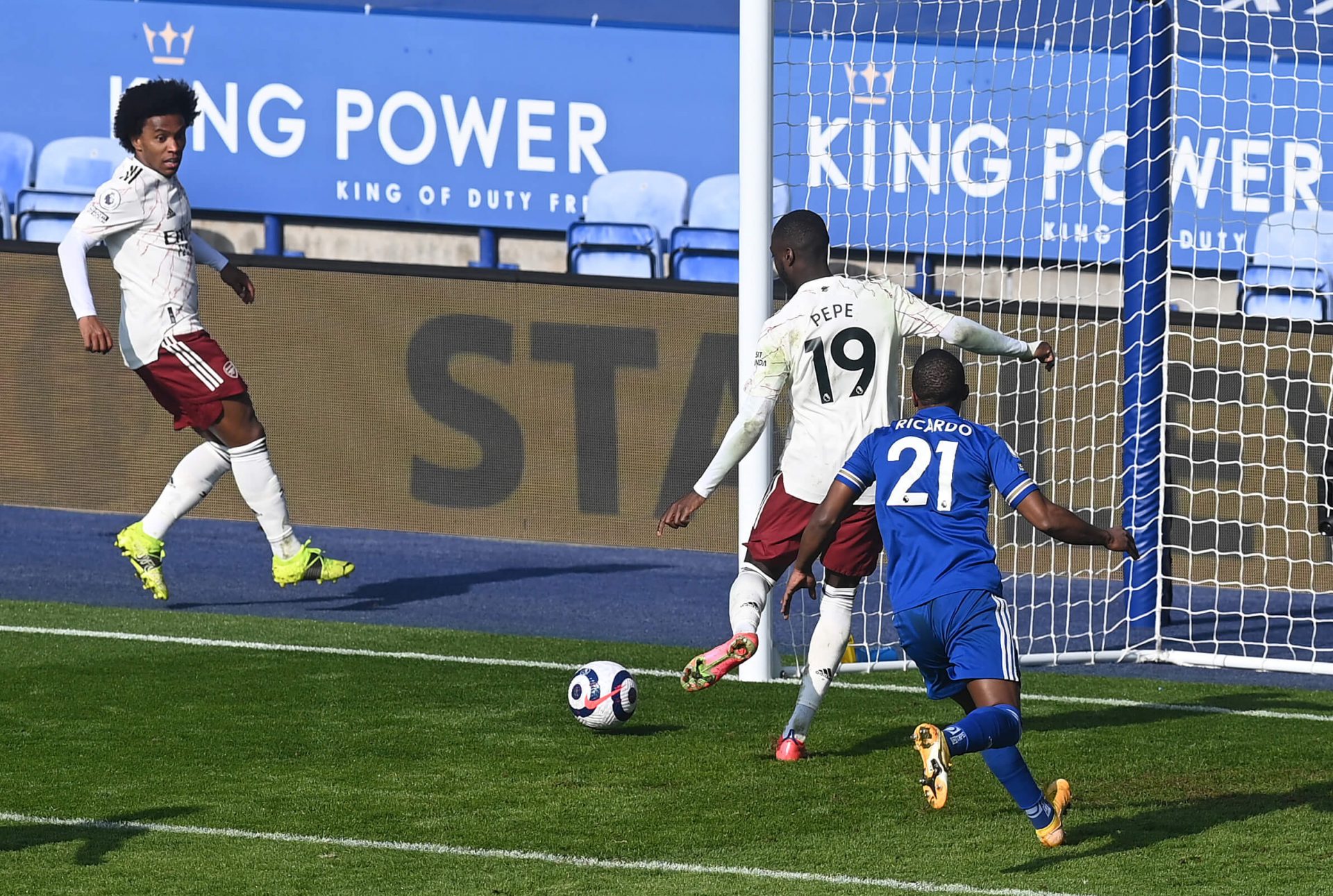 Arsenal defeats Leicester 3 to 1 goal as the surge to a top 4 Premier League finish continues. The game is over and the final score is Leicester 1-3 Arsenal.
Match report:
Leicester hosted Arsenal at home in a Premier League encounter this Sunday afternoon. Both teams played entertaining football as the home side opened their account first through a Tielemans goal in the 5th minute of play.
Arsenal defeats Leicester after coming from behind to equalize the score through David Luiz's goal in the 38th minute and went ahead to take the lead through Lacazette's goal from the spot in the 51st minute just before half time.
The second half saw both teams put up a good fight in the bid to take all 3 points away. Arsenal however made headlines once more after Pepe made it a 3 goal lead for the away side in the 51st minute of play.
Read Also: EPL: Manchester City closer to league cup after win against West Ham
The match came to an end as Arsenal rallied around their coach with a much-needed win to relief the pressure off Arteta's shoulders. It is game week 26 in the Premier League season of 2020/2021 and the gunners would be hoping for a top 4 finish at the end of the season to bring them back into Champions League football.
Lineups:
Leicester: Schmeichel, Evans, Vardy, Pereira, Tielemans, Castagne, Ndidi, Iheanacho, Soyuncu, Barnes, L. Thomas
Subs: Fuchs, Albrighton, Nampalys Mendy, Ward, Amartey, Under, Choudhury, V. Daley-Campbell, Sidnei Tavares
Arsenal: Willian, Luiz, Lacazette, Leno, Xhaka, Cedric, M.Elneny, Mari, Pepe, Tierney, Smith Rowe
Subs: Aubameyang, Ryan, Bellerin, Partey, M. Ødegaard, Ceballos, Holding, Martinelli, Saka
scholarships for law School
Many law students currently in the law schools are curiously asking "can you get scholarships for law School"?
Generally speaking, majority of the law students including those in law school found it difficult to raise the fund to pay their bills. That is why we say that to raise fund for students already with admission at the various law schools in the world is not an easy task. The pressure of bills payable ranges from School fees, text books, feedings, accommodation where necessary and others.
Thus, considering the rate of difficulty and low income currently in most countries, thus this Scholarship. Also, more individuals are with more interest in finding solutions to this question "can you get scholarships for law School"?
Can I find Scholarship for law school students and candidates?
Obviously, the answer is yes and such is the content of this post. Speaking and writing from our wealth of experience for years many countries, private organization and individuals makes available several scholarships to answer the question above.
Applicable category of students for law school grants
Thus, depending on the nature of the scholarship and the awarding organization, it is always available for law school students. As such it can be those graduates freshly from higher institution or those already on admission at various law schools all over the world.
Eligibility and Awarding Criteria
Generally, the offers may differ from one awarding organization to the other and countries too. However, one thing is common among all, it only open to individuals with evidence of attending law school soon. Or already in law school, but finding it difficult to pay necessary expenses and bills like school fees.
Available Law school scholarships
Law school class of 91 scholarship fund
As a way to achieve the collective dreams, goal and mission of Nigerian law school class of 1991, they have scholarship programme. 1991 class scholarship grant aims to help low income parents and students complete their lawyer training in various Law School campuses in Nigeria.
It is a mega grant for various awardees yearly, normally in accordance with the Nigerian law School calendar and programme. The yearly period and time of application for the grant is always announced annually. This is the sole responsibility of the scholarship committee of the class.
Requirements to Apply Law School class of 1991 scholarship
Below are the major criteria for individuals intending to send in their application for the scholarship grant, depending on your year of application.
As a general requirement, to be eligible applicants will need to be willfully under full admission of the Nigerian Law Schools. This must be for any of the year the offer is applicable and without delay to accepting Nigerian Law School offer of admission to write bar Final.
Secondly, must be such a student with great need for financial assistance to fulfill his dream of becoming a lawyer.
A written essay on the need for the financial assistance, such not having more than 250 word count, narrating the reasons which makes him or her suitable for the great grant
Also, all applicants will submit an achievable career plan.  Also, need to show readiness to work towards achieving the career plan as presented
To be due for consideration under the eligibility criteria, must be a graduate with minimum of second class from any recognizable university.
Who can apply for the Law school class of 91 scholarship fund?
Generally there is no standard requirement as to the nationality of individual applicants. However, such applicant must be such with the necessary qualifications to gain admission into Nigerian Law School.
How to Apply for Law school class of 91 scholarship fund
Application mode is online through sending mail to the committee in charge of the grant when the application portal is open. Thus, send the necessary documents if you meet the criteria through nls1991anniversary@gmail.com
Closing date for application for Law school class of 91 scholarship fund
The date for opening and closing of this application varies yearly in accordance with Nigerian Law school calendar. As such, it is always the duty of the committee in charge to announce the application period. Kindly, send mail to the email address above for inquiries.
Application for Bader Scott Future lawyers of America scholarship
The offer above is available for fresh graduates from various universities in USA and those presently in the Law School for their training. However, all applicants under this particular grant must show evidence of low income. Also, there will be standard essay showing the need for the grant. As such the essay must not be more than 500 words.
Visit the official portal to check out the details for deadline for yearly application.
LGBT Public Interest Scholarship Programme
What are the eligibility criteria for LGBT Public Interest Scholarship Programme?
Generally, both undergraduate and law School students are due to apply for the Grant.
Check out the next application date on the official portal.
Wrap up
Law school students' plights are not left out in areas of scholarship grants. For more grants and offers kindly visit the portal here to enjoy other offers.
The Premier League has surpassed La Liga to become Europe's best league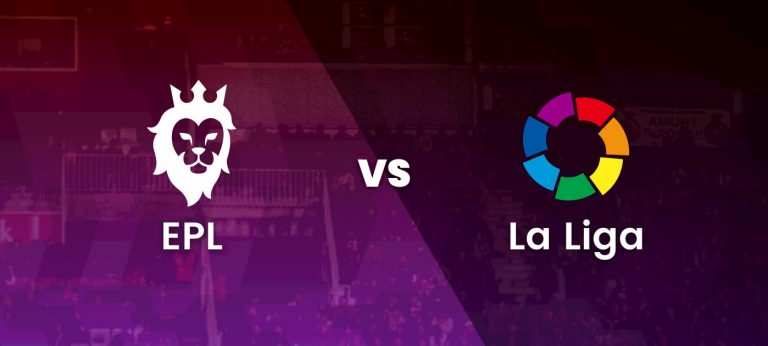 The Premier League has surpassed La Liga to become Europe's best league after Manchester United's 6-2 win over Roma in the first leg of the Europa League on Thursday which propelled the English Premier League to the top of Europe's rankings, according to the Daily Mail.
With United's Europa League victory, the Premier League has taken over the first spot in the UEFA rankings for the first time in nine years, dropping LaLiga to second place.
Since winning the Champions League and the Europa League, England and the Premier League now have a coefficient ranking of 98.997.
Manchester City and Chelsea are the Champions League leaders, while Manchester United and Arsenal are battling it out in the Europa League.
READ ALSO: Terry urges Sky Sports to take over UCL coverage from BT Sport
The English top-flight has reportedly outperformed LaLiga in three of the last five seasons, including two Premier League teams in both the Champions League and Europa League semi-finals.
Spain will not be able to catch England despite seeing Real Madrid and Villarreal in the Champions League and Europa League, respectively.
Even Champions League and Europa League victories will not be enough to lift Spain and LaLiga out of England's shadow.
Since the distance between the two countries will widen as the season progresses, this is the case.
As of right now, Spain has a coefficient ranking of 97.425. Though England's score has surpassed that of their 2018-19 season, it could also surpass Spain's all-time high coefficient score of 2015-2016.
When Real Madrid defeated Atletico Madrid in the Champions League and Sevilla defeated Liverpool in the Europa League, Spain set a new record.
The fact that England has risen to the top of the UEFA rankings would have little bearing on the number of Champions League spots available to any nation.
TABLE With UEFA COEFFICIENTS:
1. England has 98.997 points and in the first position.
2. Spain with a score of 97.425
3. Italy (75.153 points)
4. Germany is in fourth place with a score of 73.570.
5. In 5th place with 56.081 points is France
Gov. Andy Beshear signs new bill on Police Raid after Black Woman's death
Kentucky's Gov. Andy Beshear signs new bill on Police raid into state law on Friday that restricts the use of "no-knock" police raids to incidents involving serious crime. The new legislation was enacted in response to the murder of Breonna Taylor, a 26-year-old Black woman who was shot and killed by police.
The proposed legislation comes in response to the death of Breonna Taylor, a 26-year-old Black woman who was shot and killed by police during a botched drug search in March 2020. Taylor's death sparked national protests.
READ ALSO: Two Chinese nationals kidnapped by unknown gunmen in Ogun State
"This is a significant improvement. It will save lives and drive us forward," Beshear, a Democrat, said at the bill signing, which was attended by Taylor's mother, a tearful Tamika Palmer, at the Kentucky Center for African American Heritage in Louisville.
Beshear said that he was signing the bill "to ensure that no other mother goes through the agony Tamika Palmer has gone through."
The current legislation prohibits unannounced, late-night drug searches such as the one that killed Taylor while she slept. There were no drugs found, and it was later determined that the police searched the wrong spot.
READ ALSO: El-Rufai vows not to pay ransom if Son kidnapped, Prays he makes heaven instead
The measure, which Beshear signed into law, restricts no-knock searches by officers to incidents including violent offences such as robbery, robbery, or assault, and prohibits arrests between 10 p.m. and 6 a.m. It is not a complete ban on the police tactic that Taylor's family had hoped for.
"While it is not the complete legislation that they desired in terms of a complete moratorium on no-knock warrants, they are pleased that this is a start and a victory in a highly split General Assembly," the family's counsel, Lonita Baker, told The Associated Press.
While no charges were brought against the officers who shot into Taylor's apartment, the Louisville police department dismissed two officers participating in the raid.
The Louisville chief of police announced his resignation amid public outrage, and the city of Louisville suspended the use of no-knock warrants indefinitely.
In other news, the state of Virginia banned all no-knock warrants last year. In Florida and Oregon, no-knock warrants are not permitted.
The city of Louisville decided to settle a wrongful death case in September by paying Taylor's relatives $12 million and all via a report on Aljazeera at the time.