Arsenal defeats Leicester at home as they battle to make top 4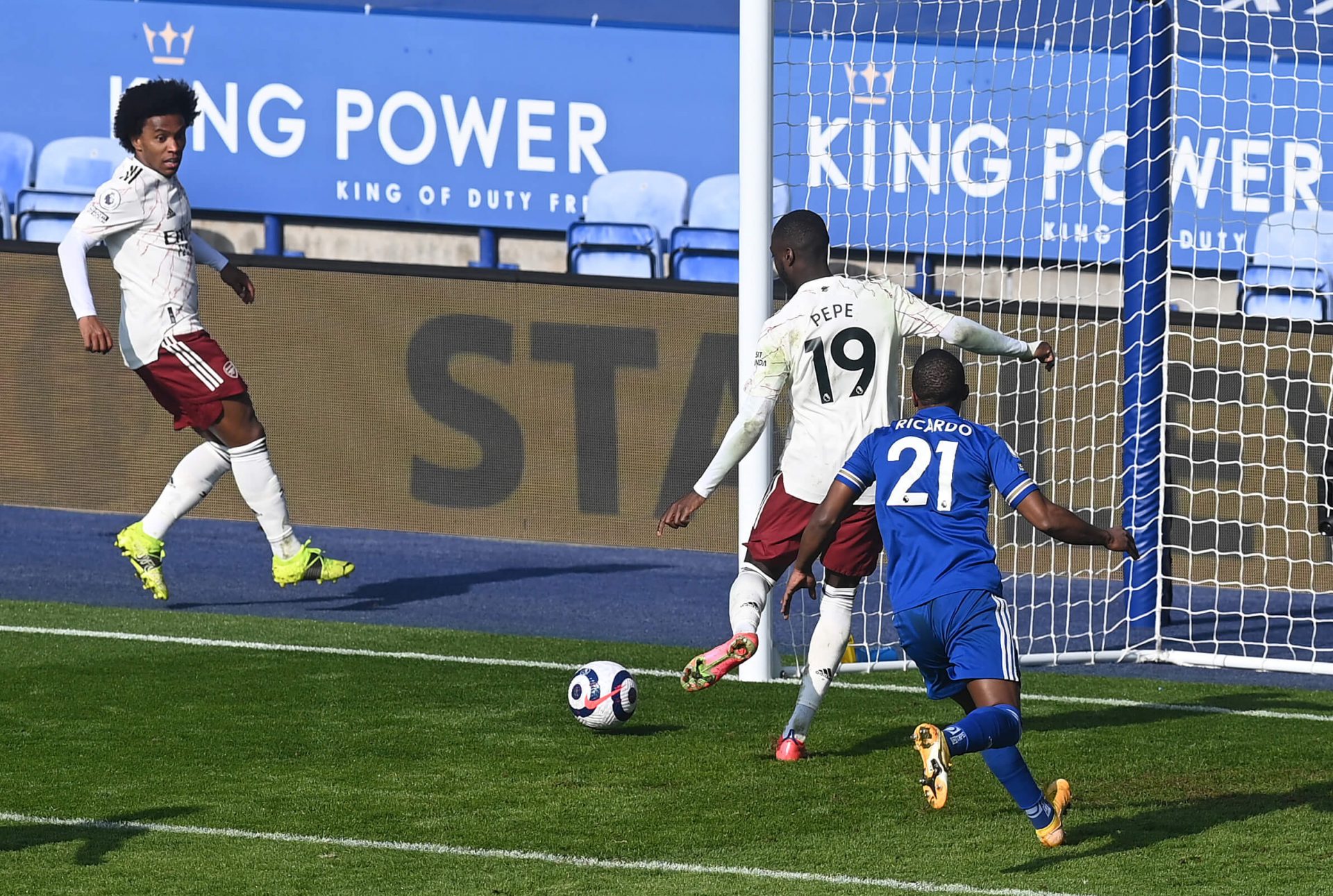 Arsenal defeats Leicester 3 to 1 goal as the surge to a top 4 Premier League finish continues. The game is over and the final score is Leicester 1-3 Arsenal.
Match report:
Leicester hosted Arsenal at home in a Premier League encounter this Sunday afternoon. Both teams played entertaining football as the home side opened their account first through a Tielemans goal in the 5th minute of play.
Arsenal defeats Leicester after coming from behind to equalize the score through David Luiz's goal in the 38th minute and went ahead to take the lead through Lacazette's goal from the spot in the 51st minute just before half time.
The second half saw both teams put up a good fight in the bid to take all 3 points away. Arsenal however made headlines once more after Pepe made it a 3 goal lead for the away side in the 51st minute of play.
Read Also: EPL: Manchester City closer to league cup after win against West Ham
The match came to an end as Arsenal rallied around their coach with a much-needed win to relief the pressure off Arteta's shoulders. It is game week 26 in the Premier League season of 2020/2021 and the gunners would be hoping for a top 4 finish at the end of the season to bring them back into Champions League football.
Lineups:
Leicester: Schmeichel, Evans, Vardy, Pereira, Tielemans, Castagne, Ndidi, Iheanacho, Soyuncu, Barnes, L. Thomas
Subs: Fuchs, Albrighton, Nampalys Mendy, Ward, Amartey, Under, Choudhury, V. Daley-Campbell, Sidnei Tavares
Arsenal: Willian, Luiz, Lacazette, Leno, Xhaka, Cedric, M.Elneny, Mari, Pepe, Tierney, Smith Rowe
Subs: Aubameyang, Ryan, Bellerin, Partey, M. Ødegaard, Ceballos, Holding, Martinelli, Saka
Ubc Scholarships offers to behold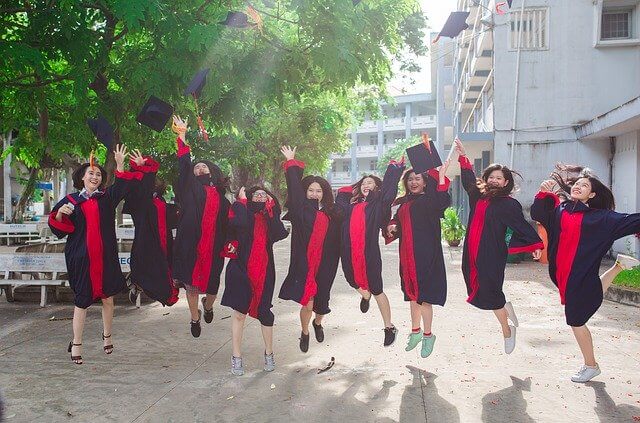 Ubc Scholarships offers to behold for international and in state students, read this  article and get to know more.
There are wide ranges of scholarships openings for students studying at the University of British Columbia (UBC) Canada. Generally, the package for the scholarships and awards are for both international students and in state students in their various undergraduate studies. Yes, it aims at encouraging high academic scores and excellence in various undergraduate fields of studies.  Thus, outstanding International Student (OIS) scholarship award is one of the well known scholarships grant at the institution. So, as an international student intending to study any of various courses offered at the institution kindly note and apply for this grant. The grant is only enjoyable for limited years (first year of the student's) undergraduate program.
How does the Application Process Start?
The application process equally, starts upon application for admission for the course of your choice at the institution. As such, it is important that you make available every vital pieces of information concerning your need for grant and records of academic performance. Currently, you need not apply separately at this institution for this scholarship.
Also, the grant is open to all students, but will need to show outstanding performance in the all applicant's past academic records. The numbers of recipients are not really known as it is under the determination of responsible committee for the scholarship. All required of you is to indicate your interest for the grant and submit necessary documents.
Scholarship value for Ubc Scholarships under OIS scholarship grant
The institution under which this scholarship is applicable, is one of the best in the world. As such, they have both government and private sponsors of scholarships grants. Thus, sponsors of the various scholarships foot the bill of recipients. Yes, under this grant recipients will enjoy benefits of sponsors paying their tuition fees and other additional benefits
Who can Apply Ubc Scholarships under OIS scholarship grant?
The eligibility for this offer is open to all undergraduate aspirant of UBC. Ubc Scholarships are open to all countries of the world. Also, applicants needs to meet their criteria for the grant before applying. So, there is no restriction to indicating your interest and sending your application
Eligible nations for Ubc Scholarships under OIS scholarship grant: both in state students and foreign international students
What is the Study country for the scholarship?: Canada
What is the Scholarship level Applicable?: undergraduate students with good academic record
Application deadline: All interested applicants need to indicate their interest and  apply on 15th of January 2023.
Application eligibility
Foremost, all applicants need to be secondary school graduates currently about entering into Ubc institution as freshmen.
Importantly, applicants can be an international student possessing the necessary student's permit to study in Canada.
Equally, students with great interest in this Ubc Scholarships will be willing to take up an accredited undergraduate course at UBC upon being offered admission.
Also, applicants need to show proven interest and participation in extra curriculum activities and other high academic achievements rating from the high school.
 Most importantly, should have applied for admission into course of choice by 15th January, 2024.
Application procedures
The procedures for the application are very simple. I know you have keen interest on this offer, kindly send in your application for admission into any course of choice at institution. Visit their official portal below.
Apply now at the official portal.
Unlocking Potential: The ACE Scholarship
Unlocking Potential: The ACE Scholarship
In the realm of education, opportunities that open doors to a brighter future are truly invaluable.
The ACE Scholarship stands as a testament to the power of empowerment children through education, offering a pathway for aspiring students to reach their full potential.
In this article, we will explore the transformative journey of the ACE Scholarship, delving into its origins, impact, application process, and the inspiring stories of those who have benefited from its support. So read on to learn more about the Ace scholarship.
About the ACE Scholarship
The ACE Scholarship, named for its mission to Accelerate, Challenge, and Empower children whose parents earn low. As such, it is with a vision to bridge the gap between potential and opportunity for children lack fund to acquire their educational career.
Thus, in the belief that every individual deserves a chance to shine it applies to grades k-12. As such, the scholarship is a dedication to unlocking the potential of talented kids, students who demonstrate both academic promise and a strong commitment to making a positive impact in future endeavours.
Ace Scholarship Benefits
Below are some of the benefits of an Ace Scholarship:
Financial Support for Educational Pursuits
At the heart of the Scholarship is its dedication to providing financial support for educational endeavors.
Scholarships cover a range of educational expenses. Thus, from partial tuition fees, books and supplies to kids whose parents earn low and others. Through this, alleviate the financial burden that often hinders students from realizing their academic aspirations due parents' low income.
Mentorship and Personal Development
Beyond financial assistance, the ACE Scholarship offers mentorship and guidance to scholars grade k-12.
Experienced mentors provide insights, advice, and support, empowering students to navigate the challenges of their educational journey with confidence and resilience.
Eligibility Criteria: Who Can Apply?
The Scholarship offer/grant is designed for students who display academic promise, a commitment to personal growth, and a dedication to contributing positively to their communities.
Eligibility criteria may vary, but a passion for learning and a desire to make a difference are key attributes sought in various applicants.  Some known criteria for consideration for the offer are below:
Applicants will need to show evidence of low income earning from their parents
Also, it is applicable to kids of grade k-12
How to apply
Applicants are encouraged to send application online. As such you can complete your stage by application from the comfort of your room and contact them if you need clarification. As an interested applicant check the various eligibility criteria for yourself or your kids. After that apply via the link on the official portal here
The Selection process of ACE Scholarship
The selection process involves a comprehensive evaluation of applicants' information upon submission of the application. Generally, all major criteria above are vital for applicant's consideration for the offer.
Thus, individuals' under consideration for the offer may be invited for interviews, providing them with an opportunity to showcase their potential, passion, and commitment to education and community.
Success Stories of the ACE Scholarship Recipients
Overcoming Adversity and Achieving Excellence
ACE Scholarship recipients often have inspiring stories of resilience and determination through the financial assistance.
Many scholars have overcome significant challenges, demonstrating that with the right support and opportunity from childhood, they can excel academically and contribute meaningfully to society.
Reasons why you should choose the Ace scholarship
The ACE Scholarship serves as a way of igniting passions and fueling ambitions. Scholars have the freedom to explore their interests, delve into academic pursuits, and engage in projects that align with their values and aspirations, ultimately shaping them into well-rounded individuals and future leaders.
Also, it helps them develop their career without limitation due financial constraint.
About The ACE Community
The journey of an ACE Scholar help to shape the life kids under this scholarship and after graduation. As such it marks the beginning of a lifelong connection to a supportive community. Graduate under ACE Scholarship continue to engage with the ACE network, giving back, mentoring new scholars, and contributing to initiatives that drive positive change in education and society.
Conclusion
The Scholarship grant isn't just a financial aid. As suuch it's a transformative experience that empowers kids from grade k-12 to accelerate your potential, embrace challenges, and empower others along the way.
By receiving support, guidance, and mentorship, you become part of a legacy that champions education's ability to create lasting impact. It help you queue in their idea of re-shaping the educational system and thus makes the system better.
How to Win the Cameron Impact Scholarship: Eligibility and Requirements
How to Win the Cameron Impact Scholarship: Eligibility and Requirements
The Cameron Impact Scholarship presents an incredible opportunity for students who have showcased exceptional leadership skills and have actively contributed to their communities. This grant platform was established by the Bryan Cameron Education Foundation for educational award purpose. Also, this prestigious scholarship provides each recipient with $50,000 over four years. If you're aspiring to apply for the grant Scholarship, the following tips and strategies will help you gain an edge over other applicants.
What is the Cameron Impact Scholarship?
Generally, the  grant this Scholarship is regarded as a highly prestigious award. It equally provides finance in form of grant to the awardees.  That is grants for 10-15 exceptional high school students with the chance to pursue their undergraduate education without the burden of financial constraints. As such, this scholarship covers the full cost of tuition for four years. Importantly,  it targets students who have displayed outstanding leadership abilities, engaged in community service, participated in extracurricular activities, and achieved academic excellence.
Background of the Scholarship
Bryan Cameron founded this scholarship in 2015 to recognize and support young individuals committed to making a positive impact within their communities and beyond. Through the provision of this scholarship, the Bryan Cameron Education Foundation aspires to inspire the next generation of leaders and change-makers.
Given the high competitiveness of the scholarship, with hundreds of applications received annually, eligible candidates must possess the necessary qualifications. Equally, applicants must demonstrate unwavering passion, and showcase dedication to succeed. The grant of Scholarship is a life-changing opportunity that can pave the way for individuals to achieve their dreams.
Eligibility Requirements for the Scholarship
To be considered eligible for the Cameron Impact Scholarship, applicants must fulfill the following criteria:
Maintain a minimum cumulative unweighted GPA of 3.7/4.0 scale or its equivalent throughout their high school studies.
Hold full citizenship in the United States of America.
Belong to the high school graduating Class of 2023. Importantly, plan to enroll in a full-time undergraduate program at an accredited four-year U.S. college or university for the subsequent academic year following high school graduation.
Equally, exhibit proven excellence in extracurricular activities possesses strong leadership skills. Also, demonstrate a strong work ethic, and actively engage in community service or civic-minded initiatives.
Conclusion
The Cameron Impact Scholarship presents an extraordinary opportunity for students. As such it is students who exhibit exceptional leadership abilities and a genuine commitment to community service. By meeting the eligibility requirements, showcasing your skills and accomplishments, and obtaining strong letters of recommendation, you can significantly enhance your chances of being selected as a scholarship recipient.
Remember to approach the interview process with utmost seriousness, as it holds substantial weight in the selection process. We extend our best wishes to you as you embark on your journey to apply for the Cameron Impact Scholarship, and we encourage you to continue making a positive impact on the world.
Kindly send in your application on the Cameron Impact Scholarship official portal here and enjoy the benefits attached.