NDLEA: container filled with Tramadol intercepted in Apapa Port Lagos
The National Drug Law Enforcement Agency (NDLEA) has intercepted a container filled with Tramadol at the Apapa Sea Port, Lagos.
The said contained had in it; one million, nine hundred and ninety-four thousand, four hundred (1,994,400) capsules of Tramadol. The drugs were packaged into 554 cartoons and falsely disguised to be cartons of ceramic tiles.
In a statement by the Area Commander, Apapa seaport, Mr Samuel Gadzama, he diverged that; one of such container containing drugs was seized in Kenya. "Though the second container found its way to Nigeria, the eagle eyes of our narcotic agents discovered it during a joint inspection of the ship".
Read Also: NLC: Protests in Corporate Affairs Commission HQ Abuja
Other forms of investigation and raids had also been carried out in Lagos within this period. Sequel to which arrest of about 90 suspects was made, with one amongst them being an Indian. While over 614kg of different types of drugs or narcotics has been recovered in the process. Upon questioning the Syndicates, further findings were made on their coordinators & drug owners.
General Mohamed Buba Marwa (Rtd) Chairman of NDLEA, in the light of the recent happenings, commended officers of the NDLEA. Especially those involved in these various operations, for their dedication and efforts in showing due diligence in their duties.
El-Rufai vows not to pay ransom if Son kidnapped, Prays he makes heaven instead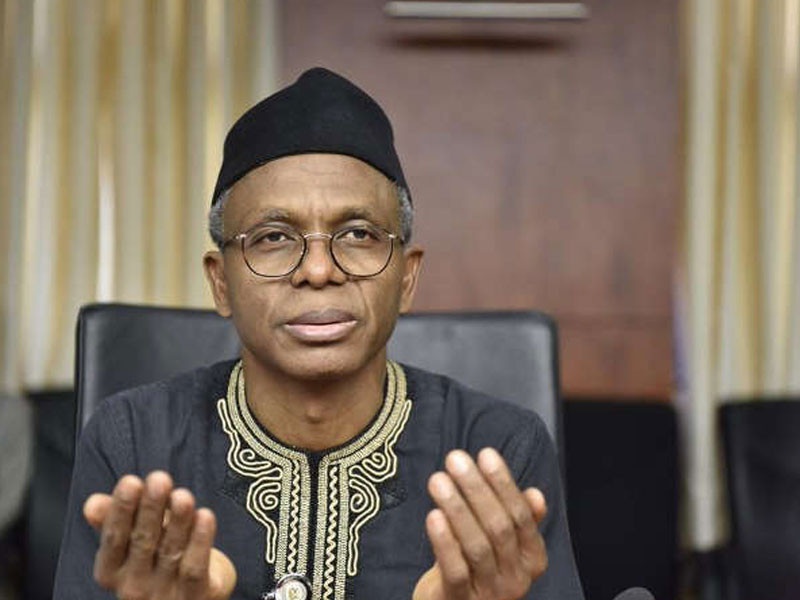 Governor Nasir El-Rufai vows not to pay ransom if Son kidnapped, or for the release of any kidnapped victim in the state. This comes after a statement from previous interviews where he said categorically that said kidnappers do not deserve to live and should all be wiped out.
El-Rufai said that even though his son is kidnapped, he would not pay a ransom. I'd rather pray for him to go to heaven than pay any ransom, the governor said during a radio interview in Kaduna.
He reiterated that he has cautioned his family members to be cautious to avoid being kidnapped, emphasizing that he had already made it clear to them that he will never pay a ransom for their release if any of them are kidnapped.
READ ALSO: IPOB expresses concern over killing of Biafrans in Akwa Ibom and Benue
"I mean it, and I will say it again, here. Even if my son is kidnapped, I will rather pray for him to make heaven instead, because I won't pay any ransom."
The governor has been under pressures to find and free the abducted students of the Federal College of Forestry and Mechanisation in Kaduna and went on to reiterate that the government is looking at other ways to secure their release.  He did, however, rule out paying the ransom as part of those ways being considered.
Miyetti Allah to FG, 400 grazing reserves adequate to accommodate herders in Northern Nigeria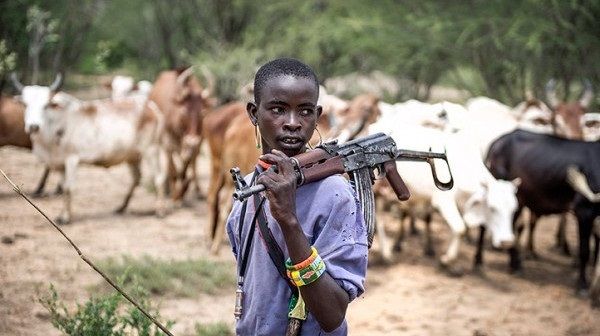 The Miyetti Allah Cattle Breeders Association of Nigeria (MACBAN), speaking against the backdrop of the herders' crisis in Nigeria, has stated that the 400 grazing reserves in the country's northern region are adequate to satisfy all herders.
While briefing the leadership of the Arewa Consultative Forum (ACF) at their headquarters in Kaduna State on Thursday, Baba Usman Ngelzerma, National Secretary of the association, asked the forum to place pressure on the federal and state governments to use the country's abandoned grazing reserves, especially in the North.
According to him, there are 400 grazing reserves in the north and more in the south, specifically in Oyo, Ogun, and Lagos State. He went on to say that the time has come for the herders to avoid travelling from one location to the next.
Although calling for these concerns to be resolved, he made it clear that the subject of herders is a national one that must be addressed holistically."
READ ALSO: EFCC and Military Police work together to fight corruption
"The government should ensure that herders are settled in grazing reserves in order to prevent the current condition in which they are dispersed across the region. This is the root of the current crisis.
"In the grazing reserves, these herders should be supplied with the requisite educational, health, and other facilities. When their standing increases, so will their economic potential and the country's productivity. The operation of the grazing reserves should be completed as soon as possible."
According to the secretary-general's figures,  Lagos State alone consumes 6,000 cows a day, with 250 lorries of cows entering the southern part of the country on a regular basis. According to MACBAN, the 400 grazing reserves in the northern states should be better used and established. He continues that once the grazing lands are utilised, half of the problems will be solved.
He also said that the pastoralists' lack of education is being abused, warning that unless herders and pastoralists are brought together in grazing reserves, the nation's long-desired stability could be elusive.
He bemoaned the loss of over four million cows by Fulani pastoralists since the country's crisis began.
Following receipt of the paper, ACF chairman, Chief Audu Ogbe, stated that members of the forum would review the presentation before making a decision. In a communique issued at the conclusion of the meeting on Thursday, ACF stated that mediation and consultation with other parts of the world remain the only way to restore peace in the country.
The forum denounced the actions of terrorists, kidnappers, and robbers in the North in a communiqué published and read by the forum's national publicity secretary, Emmanuel Yawe, saying that their acts are killing the stability and development for which the North was known while the region's founders were in control. The forum has condemned the words of some actors and leaders who have tried to incite political, cultural, and religious passions in the midst of the country's current crisis.
To that end, it urged Nigerian politicians to show caution in their public statements in light of the current situation. It also expressed regret that abducted students from the Federal College of Forestry Mechanisation are still being held captive, and that the Kaduna State government has done nothing to secure their release.
"We, the ACF, condemn all lawless acts of self-help and urge all northern youths to put an end to such evil plans. They do not have our backing. The ACF believes in dialogue and consultation as a means of restoring stability and normalcy to our troubled region and nation," according to the communique.
House of Rep. Haruna Maitala, his son, two others dead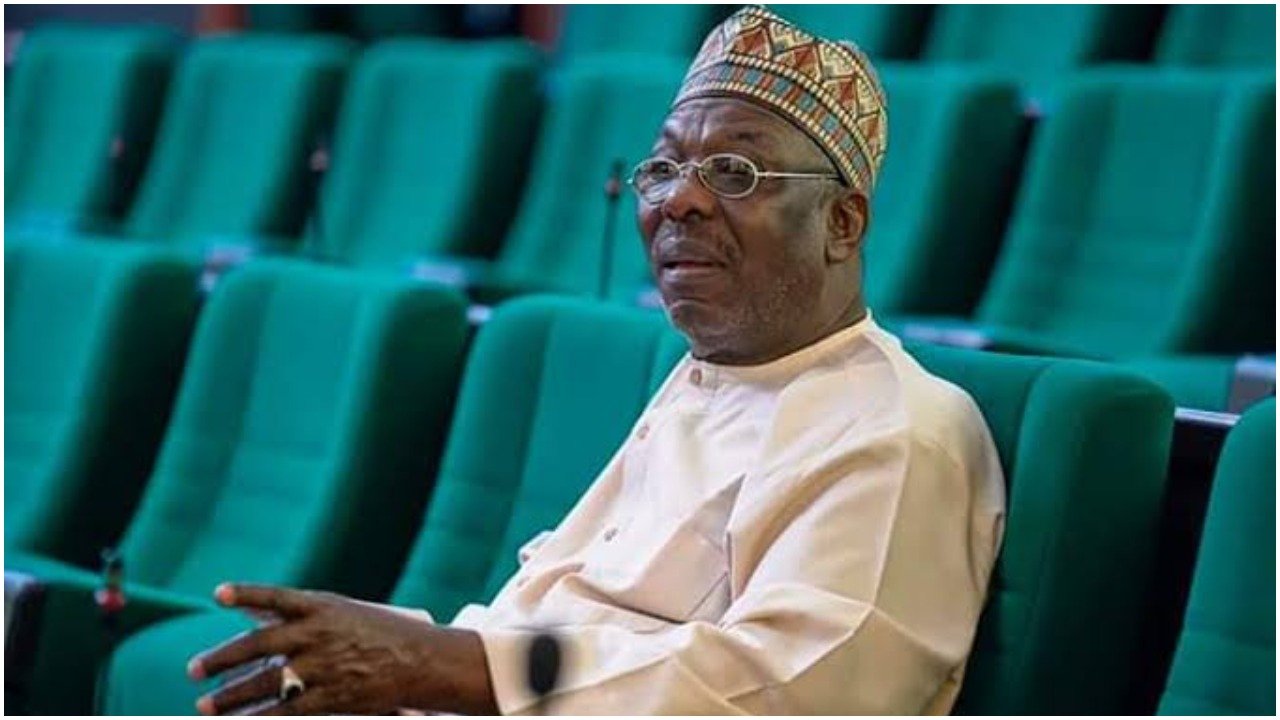 Haruna Maitala (APC, Jos North/Bassa Constituency), a member of the House of Representatives, his son Jafaru, a legislative aide, and his driver were all reported dead on Saturday.
According to a credible source, the congressman and the other three people died in a car accident on Friday evening.
Mr Abdulkadir Abubakar, the lawmaker's Senior Legislative Aide, also reported that Maitala and the others were on their way to Jos from Abuja when the accident happened.
READ ALSO: Breaking: Nigerian Activist Yinka Odumakin is dead
"I'm not familiar with the route, but the accident happened near Kwoi-Kafachan-Jos Road." Along with his son, legislative aide, and driver, he died. Their bodies were sent to Kwoi General Hospital in Kaduna State's Jabba Local Government.
"We are at the hospital planning to transport their bodies to Jos for burial," Abubakar told the Nigerian News Agency (NAN).
According to a family member, the lawmaker was on his way to Jos for his wedding, which is set to take place on Sunday.