Osaka beats Brady in Australian Open Finals
Japan's Naomi Osaka has beaten America's Jennifer Brady in the Australian Open final to win her fourth Grand Slam title.
Osaka has now won two Australian Open titles after also triumphing at Melbourne Park in 2019, with her other Grand Slam successes coming at the US Open in 2018 and 2020.
Read Also: Mount Penalty not enough for a Chelsea win in Premier League
Around 7,500 fans were allowed to watch the final on Rod Laver Arena and Osaka lapped up the acclaim after her US Open victory came behind closed doors.
Osaka is the first women's player to win her first four Grand Slam finals since Monica Seles in 1991.
Osaka had beaten Serena Williams 6-3, 6-4 in the semifinals.
The Premier League has surpassed La Liga to become Europe's best league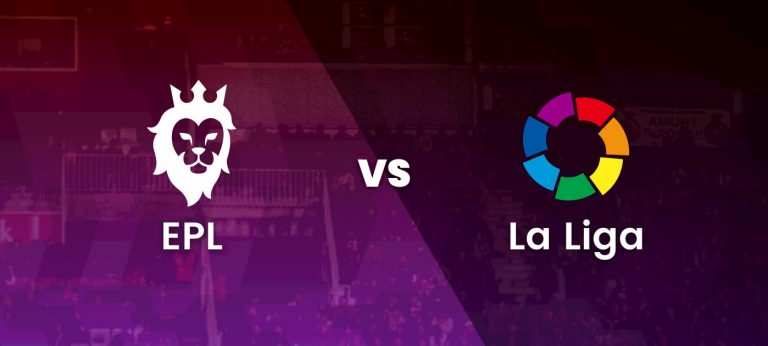 The Premier League has surpassed La Liga to become Europe's best league after Manchester United's 6-2 win over Roma in the first leg of the Europa League on Thursday which propelled the English Premier League to the top of Europe's rankings, according to the Daily Mail.
With United's Europa League victory, the Premier League has taken over the first spot in the UEFA rankings for the first time in nine years, dropping LaLiga to second place.
Since winning the Champions League and the Europa League, England and the Premier League now have a coefficient ranking of 98.997.
Manchester City and Chelsea are the Champions League leaders, while Manchester United and Arsenal are battling it out in the Europa League.
READ ALSO: Terry urges Sky Sports to take over UCL coverage from BT Sport
The English top-flight has reportedly outperformed LaLiga in three of the last five seasons, including two Premier League teams in both the Champions League and Europa League semi-finals.
Spain will not be able to catch England despite seeing Real Madrid and Villarreal in the Champions League and Europa League, respectively.
Even Champions League and Europa League victories will not be enough to lift Spain and LaLiga out of England's shadow.
Since the distance between the two countries will widen as the season progresses, this is the case.
As of right now, Spain has a coefficient ranking of 97.425. Though England's score has surpassed that of their 2018-19 season, it could also surpass Spain's all-time high coefficient score of 2015-2016.
When Real Madrid defeated Atletico Madrid in the Champions League and Sevilla defeated Liverpool in the Europa League, Spain set a new record.
The fact that England has risen to the top of the UEFA rankings would have little bearing on the number of Champions League spots available to any nation.
TABLE With UEFA COEFFICIENTS:
1. England has 98.997 points and in the first position.
2. Spain with a score of 97.425
3. Italy (75.153 points)
4. Germany is in fourth place with a score of 73.570.
5. In 5th place with 56.081 points is France
Brazilian Club: Athletico Paranaense to purchase COVID-19 vaccinations for Fans, officials, and players
Athletico Paranaense to purchase COVID-19 vaccinations for fans, officials, and players. Fans within this category must however be registered members of the Brazilian Sports powerhouse and Club.
Athletico Paranaense, a Brazilian top-flight football team, has confirmed that it intends to purchase COVID-19 vaccines and make them available to clubs, administrators, and fans with paying memberships for free.
Earlier this week, Brazil's Congress passed legislation authorizing private companies to purchase vaccinations, and Athletico has said that if the legislation becomes law, they will do so in collaboration with other companies.
READ ALSO: Terry urges Sky Sports to take over UCL coverage from BT Sport
The Curitiba-based team, which won the Copa Sudamericana in 2018, announced on Thursday that the vaccinations will be made available "for all their workers, players, backroom personnel, and [members] who are assisting by paying their monthly membership dues during the pandemic, even though they can't go to the stadium."
Monthly memberships at the club are priced between 75 Brazilian real ($13.5) and 350 real ($62.9), equivalent to season tickets in Europe.
"Athletico encourages all organisations interested in football to contribute to the country's fight against the COVID-19 pandemic," the club said in a tweet.
Although Athletico did not specify how many members they had, prior to the pandemic, media sources set the number between 20,000 and 30,000.
In a report per Aljazeera: Brazil has been particularly hard hit by the pandemic, with authorities announcing a daily death toll of 4,249 on Thursday.
In South America's most populated nation, more than 345,000 people have died as a result of the outbreak. Brazil leads the world in the daily average number of new coronavirus deaths recorded.
The World Health Organization recognised the country's desperate situation as a result of the coronavirus, stating that the country is in a critical state with an overburdened healthcare system.
Terry urges Sky Sports to take over UCL coverage from BT Sport
This happened while the England and Chelsea legend was watching former club Chelsea play Porto, as John Terry urges Sky Sports to take over UCL coverage from BT Sport.
BT has aired Champions League matches since 2015, after outbidding then-co-holders Sky and ITV with an offer of about £1 billion.
The new Aston Villa assistant manager was following the broadcaster's latest collection of European fixtures, which saw the Blues defeat their Portuguese rivals 2-0 in Seville thanks to goals from Mason Mount and Ben Chilwell.
READ ALSO: Bayern Munich to bid for Tottenham Hotspur star Son Heung-Min as new contract stalls
Although the 40-year-old would be pleased with Chelsea's Champions League quarter-final first-leg performance, he seemed to be dissatisfied with the broadcaster.
Just 11 minutes into the game, he wrote on his Instagram account, '@SkySports please get hold of the Champions League,' followed by a fist emoji.
In November 2019, it was revealed that BT Sport had secured the rights to the Champions League until 2024, at a fee of £400 million per year as part of a three-year contract. John Terry, on the other hand, will have to wait at least another three years before Sky Sports can reclaim the rights they shared with ITV between 2008 and 2015.